History and former members
The group for Numerical Mathematics at the JKU dates back to 1972, when Hansjörg Wacker was hired as the first Professor for Numerical Mathematics. After his early death in 1991, Ulrich Langer became his successor, who led the group, later the Institute for Numerical Analysis from 1993 until 2020. Since 2021, Herbert Egger is the new head of the Institute.
The following list enumerates all members of the Institute for Numerical Mathematics since around 1993. The list also contains researchers at the RICAM or research projects, which were associated to the NuMa; however, this data might not be complete.
Name
employment(s)
 
from
until
Clemens Hofreither
2008-11
2022-12
Ludwig Mitter
2018-01
2022-12
Rainer Schneckenleitner
2018-12
2022-02
 
 
Jarle Sogn
2014-02
2022-01
Ioannis Toulopoulos
2019-02
2021-07
Bernhard Endtmayer
2017-04
2021-02
Svetoslav Nakov
2019-03
2020-05
Svetlana Matculevich
2016-06
2018-11
Martin Neumüller
2013-09
2018-09
Christoph Hofer
2014-11
2018-07
Katharina Rafetseder
2014-02
2018-07
Johannes Kraus
2014-05
2018-02
Monika Wolfmayr
2010-07
2014-12
Nadir Bayramov
2011-12
2014-08
Satyendra Tomar
2005-01
2014-03
Clemens Pechstein
2005-11
2013-12
Stefan Kleiss
2011-09
2013-10
Jörg Willems
2010-07
2013-07
Krishan Gahalaut
2011-04
2013-06
Markus Kollmann
2010-05
2013-04
Ulrike Schwarzmair
2008-12
2012-11
Michael Kolmbauer
2009-11
2012-10
Peter Gangl
2012-04
2012-10
Elisabeth Frank
2011-03
2011-10
Huidong Yang
2005-02
2010-03
Martin Purrucker
2008-04
2008-10
Wael Elleithy
2006-10
2008-10
Jan Valdman
2003-01
2008-09
Dylan Copeland
2007-06
2008-08
Sven Beuchler
2004-09
2008-08
Joachim Schöberl
2002-08
2006-03
Manfred Liebmann
2005-04
2006-03
Robert Gaisbauer
2002-09
2004-10
Alexandru Alin Pohoata
2004-07
2004-09
Florian Bachinger
2003-12
2004-06
Markus Wabro
2001-10
2004-04
Gundolf Haase
1993-10
2004-02
Doris Falb
2002-10
2004-01
Petra Piess
1999-10
2004-01
Stefan Reitzinger
2001-10
2002-09
Michael Jung (Visiting Professor)
2002-05
2002-06
Olaf Steinbach (Visiting Professor)
2002-03
2002-06
Renate Tobies (Visiting Professor)
2001-03
2001-06
Michael Kuhn
1998-03
2001-04
Dalibor Lukas
2000-04
2001-03
Pavel Solin
1999-12
2000-09
Christoph Reisinger
1999-07
2000-07
Doris Holzer
1995-05
1999-10
Hedwig Brandstetter
1978-07
1999-08
Ferdinand Kickinger
1998-03
1999-06
Peter Furchtlehner
1996-06
1998-05
Bodo Heise
1994-02
1997-02
Andreas Ortner
1993-06
1995-08
Thomas Kronberger
1991-01
1995-08
Gernot Hendorfer
1992-12
1994-12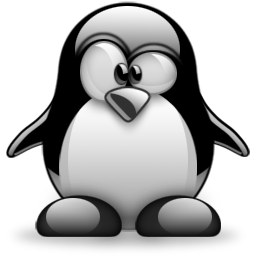 Template box for person
Phone
+43 732 2468 40xx
Email
xxx.xxx@jku.at
Location
Science Park 2, 3rd floor, S2 3xx